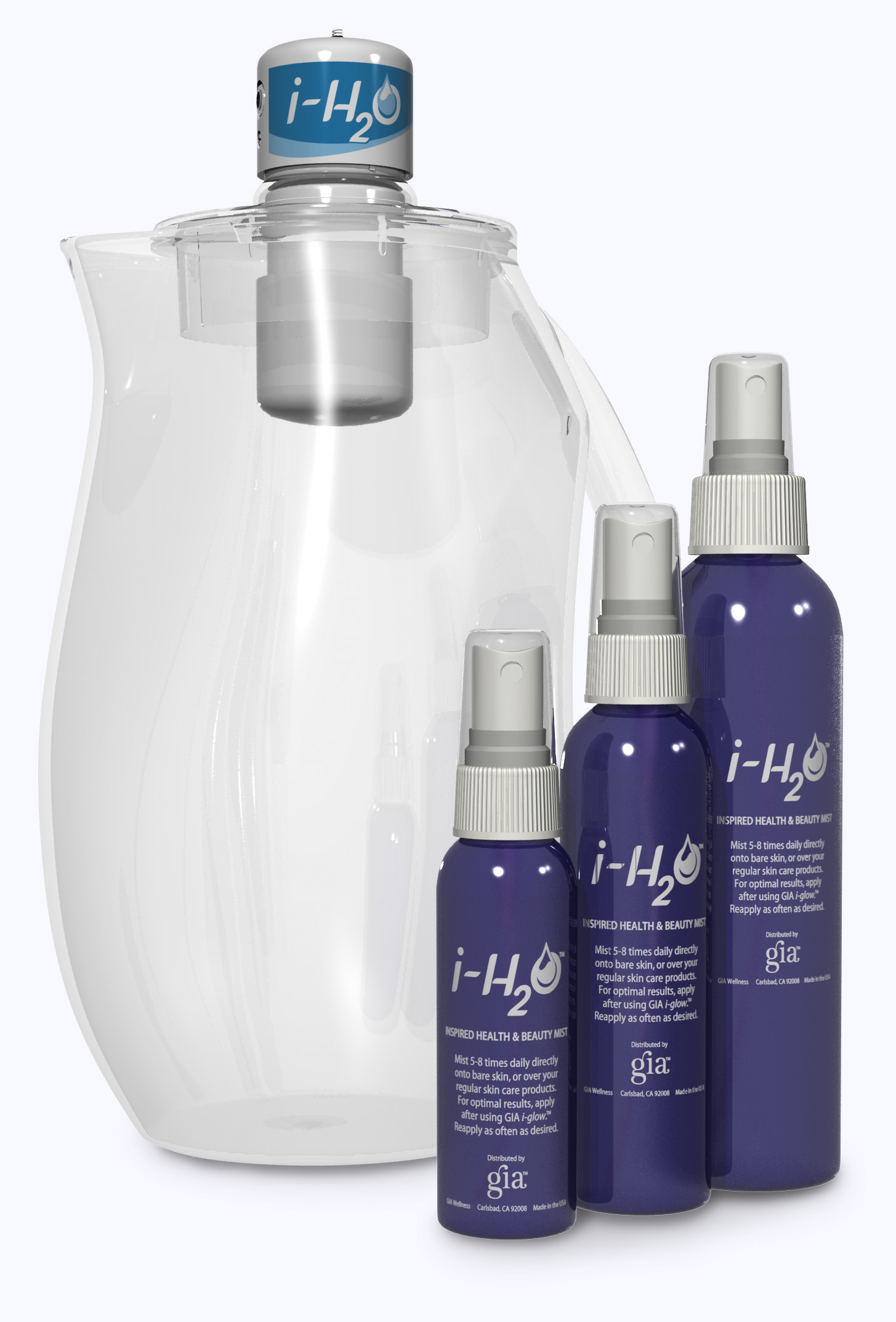 The patented i-H2O Activation System is the most profound hydration technology available today. This easy-to-use wellness breakthrough allows you to transform ordinary, filtered water into ultra-hydrating, "living water" within 30 minutes. During the automated i-H2O Activation process, the chaotic structure of water molecules is transformed into a single-file alignment, mimicking our body's own natural state of healthy cell water, thus creating optimally energized, bio-available water.*
i-H2O BENEFITS*
Helps to significantly increase the body's hydration levels
Supports optimal nutrient absorption
Helps the body's natural detoxification process, in turn supporting a healthy intestinal flora
Assists the body in balancing pH-levels
Promotes youthful skin by assisting natural skin hydration and collagen production
Helps in neutralizing free radicals
Supports powerful antioxidant effects
Shown to display antibacterial and antifungal properties
By energetically entraining its world-class hydration technology, nutritional formulations, and anti-aging solutions, GIA Wellness has revolutionized the way water, nutrition, age-defying ingredients are recognized, absorbed, and utilized by your body.
The patented i-H2O Activation System is the most profound hydration technology available today. This easy-to-use wellness breakthrough allows you to transform ordinary, filtered water into ultra-hydrating, "living water" within 30 minutes. During the automated i-H2O Activation process, the chaotic structure of water molecules is transformed into a single-file alignment, mimicking our body's own natural state of healthy cell water, thus creating optimally energized, bio-available water.*
For more information contact Healthy Solutions.
*Statements made about this product have not been evaluated by any governmental agencies. These products are not intended to diagnose, treat, mitigate, cure or prevent any disease. Any testimonials given reflect the actual experience of each individual, are anecdotal only, and may be atypical.